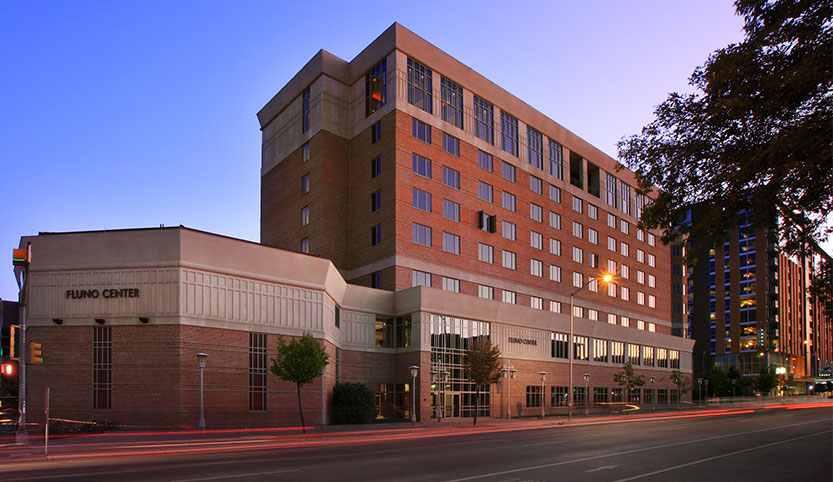 Happy Hour at Fluno Center with Special Guest presenter Deb Archer!
Please join the Madison Downtowners in welcoming Deb Archer, the President of the Greater Madison Visitors and Convention Bureau and the Madison Area Sports Commission, to the Fluno center for a happy hour and a special presentation on Events, Experiences and Entertainment!
The Downtowners Social Club is proud to be a part of Madison's vibrant downtown Community. We want this to be an open and interactive dialogue about how we can get more involved during amazing Madison events, such as the CrossFit Games, Ironman and others. We welcome any ideas and questions you have too!
Doors open at 4:30 p.m. with beer, wine, soda and food hosted by the Fluno Center.
Presentation and discussion at 5 p.m. with Happy Hour continuing after. Hosted bar ends at 7:30. Please RSVP as we need a firm count for this.
The Fluno Center is located at 601 University Ave. We will be in the Skyview Room. (We like those views from the top)! There is parking onsite and several ramps in the area.
A very special THANK YOU to the Fluno Center for hosting and sponsoring this event. Come check out this gem in the heart of the downtown/campus area.
Also, if you ever wanted to own one of the Bucky's On Parade – I'm saying there's a chance!
https://buckyonparade.com/finale-party/ – Finale Party Sept. 29t to bid on the Bucky's!