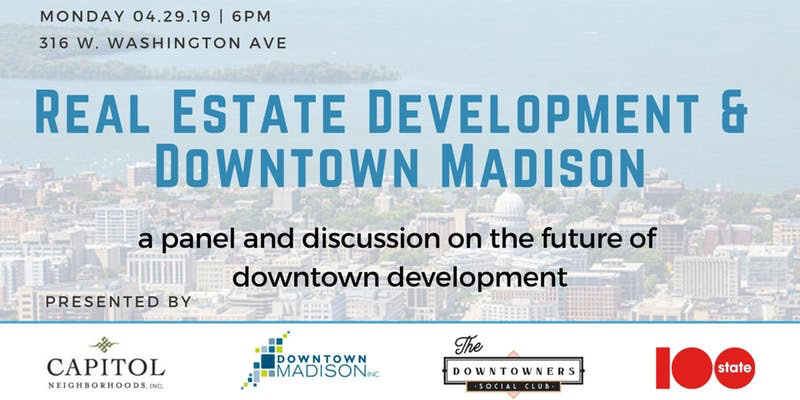 Real Estate Development & Downtown Madison
Interested in learning more about future development downtown, sharing your thoughts, or getting involved? Join Downtown Madison Inc, Capitol Neighborhoods Inc, The Downtowners, and 100state for a panel and collaborative discussion on different topics relating to real estate development in downtown Madison.
The event will begin at 6 pm on Monday, April 29th at 100state (located on the 6th floor of 316 W. Washington Ave) with a short introduction and panel featuring local commercial and residential developers. Following the panel will be breakout discussions covering different development-related interests and issues. There is no cost to attend, but we are capped at 85 attendees and are cross promoted, so this will likely fill up! RSVP at Eventbrite.