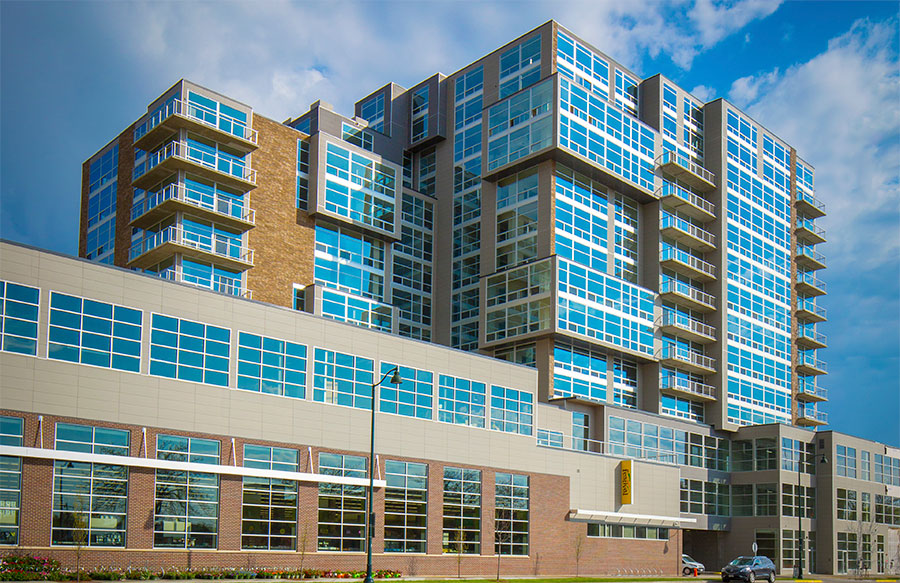 Rooftop Tour Round 2: The Galaxie High Rise Apartments
Check out the Galaxie High Rise Apartments community room and rooftop terrace. We will have live music provided by Baby Rocket (an acoustical, fun 2 piece), a preview of the fall program by Kanopy Dance (4-5 min duet from Martha Graham's "Celebration" ), drinks, appetizers and a cool view of the City. Hopefully the rain will be out of the system by Sept 20th. We do need an accurate headcount, so please RSVP if you are attending and keep it current!
Thank you to the sponsors: Gebhardt Development, AE Business Solutions, Carlson Black, Miron Construction and Old National Bank.
How to find us
Come to the Paterson street entrance as you need to be let in and that door will be staffed. If you park in the ramp behind Galaxie on 2nd floor, follow the signs we will have up to the Paterson side door.